Child labor on the rise: What is the solution?
June 12, 2021
-Dr. Balamurugan,
human rights activist
une 12 – International Day Against Child Labor
Wine vvoru year on June 12th, the International Day against Child labor is observed. Following the global ratification of the Convention on Worst Forms of Child Labor (182), the United Nations has declared 2021 as the International Year for the Elimination of Child Labor. The council has announced.
By 2021, the international community is in the middle – four years from the last global conference on child labor held in Argentina in 2016, and four years to achieve the Sustainable Development Goal 8.7 to end child labor by 2025. This year's World Day will focus on the steps taken throughout the year and contribute to the next milestone, the 2022 Global Conference on Child Labor to be held by the South African government.
In this regard, the International Labor Organization and UNICEF have jointly reviewed and published new global estimates and trends related to child labor (2016-2020) under Sustainable Development Goal 8.7. The report also cites an assessment of how the pace of progress to end child labor could be affected by the Govt epidemic and the unprecedented economic crisis.
The International Labor Organization (ILO) has been preparing this report every four years since 2000. The new report notes that global progress against child labor has stalled for the first time in 20 years. This is a very dangerous environment. In addition, it said that without urgent preventive measures, millions of children would be forced into child labor due to the crisis caused by Govt-19.
Global ratings and trends
Child labor is still a continuing social problem in the world today. From 2000 to 2016, the number of child laborers continued to decline. 24.55 crore in 2000; 22.23 crore in 2004; 21.52 crore in 2008; 16.8 crore in 2012; 15.16 crore in 2016. But recent, global estimates suggest that by the beginning of 2020, 16 million children (9.7 million males and 6.3 million females) will be affected by child labor.
This shows that one in ten children is in child labor. Of these, those aged 5 to 11 – 8.93 crore; 12 to 14 years – 3.56 crore; 3.5 crore for 15 to 17 year olds; Of these, 7.9 crore children are engaged in hazardous occupations that are detrimental to their health, development and safety.
The percentage of children involved in child labor and hazardous work has not changed in the last four years. But more than 80 lakh children are new to the job; 65 lakh of them are children engaged in hazardous work. According to their estimates, over the past four years, an average of 5,753 people daily, 240 people per hour, and 4 people per minute have been newly engaged in child labor. Poverty caused by the economic impact of the epidemic is very threatening. If immediate action is not taken to prevent this, another 89 lakh children will be forced into child labor by the end of 2022.
Boys are more likely to be affected by child labor than girls. 11.2 per cent of boys and 7.8 per cent of girls are affected. Child labor is more prevalent in rural areas than in urban areas; 37.3 crore in villages; 12.27 crore in urban areas; This shows that there are almost three times as many child laborers in rural areas.
70 per cent children (11.2 crore) are engaged in agricultural work. One-fourth of children between the ages of 5 and 11 and nearly half of children between the ages of 12 and 14 are involved in family-based occupations that are detrimental to health and safety. Of the total child labor, 72 percent and 83 percent of those aged 5 to 11 are in family-based farming or small businesses.
This study shows a direct link between school dropouts and child labor. A quarter of children between the ages of 5 and 11 and a third of children between the ages of 12 and 14 are child laborers.
In the current context, we are not on the right track to eradicate child labor by 2025. To achieve this goal we need to act 18 times faster than we have done to eliminate child labor in the last 20 years. Based on the pace of change from 2008 to 2016, prior to the Govt-19 epidemic, it was estimated that there will be 11.4 million child laborers in 2025 and 12.5 million in 2030. But in the current context, it is estimated that the addition will affect millions more children.
So these current estimates show that we are lagging behind in eliminating child labor. The epidemic has hit the economy hard and many families are at increased risk of living dependent on their child's labor. The fact that all schools have been closed for more than a year now encourages sending children to work.
In Tamil Nadu, the Campaign Against Child Labor, a field study conducted in 24 districts from September to November last year, found that the number of child laborers in Tamil Nadu had almost tripled. And 94 percent of children report going to work because of the family's economic situation and stress. There is no doubt that a similar situation or worse will prevail in other states of India.
Thus in order to achieve the goal of sustainable development we are compelled to accelerate operations in full force on a wartime basis. Based on existing experience, it has been demonstrated internationally that child labor can be greatly reduced through activities such as defining poverty, protecting workers in the informal sector, increasing social security, increasing funding for education and controlling the population. Without any delay in this regard, we can create a child labor free society by taking the following steps immediately by the government.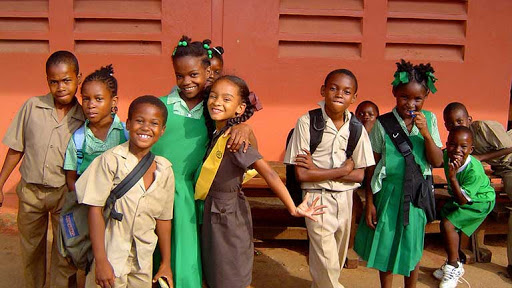 Solutions
We need to identify families in vulnerable environments and find ways for them to survive and earn income and provide financial and technical assistance. We need to link children and families to social security programs to improve economic stability and eradicate poverty. Most of the families are living in poverty due to informal loans at high interest rates. They should be given interest free or low interest loans through banks. This will greatly reduce the need to send children to work without incurring debt.
Until the situation improves, students should be monitored by local panchayat organizations, panchayat-level child protection groups, teachers and community-based organizations to prevent them from going to work. Ensure that everyone goes to school as soon as school starts and encourages students to correct the gaps that have occurred so far in learning. Increase funding for education. This will enable them to improve school infrastructure, monitor drop-out students, improve the quality of education and create a child-friendly educational environment.
Identify areas where child labor is high and implement special programs for that area. Strict action should be taken against those who employ children. Special plans should be made for the rehabilitated child laborer and his family to carry out rehabilitation work. In these activities, local charities should be co-ordinated to ensure that no child goes to work. All of these are possible if acted upon immediately.
– Hindu Tamil
2021.06.12
Share this:
| | |
| --- | --- |
| | ReplyForward |